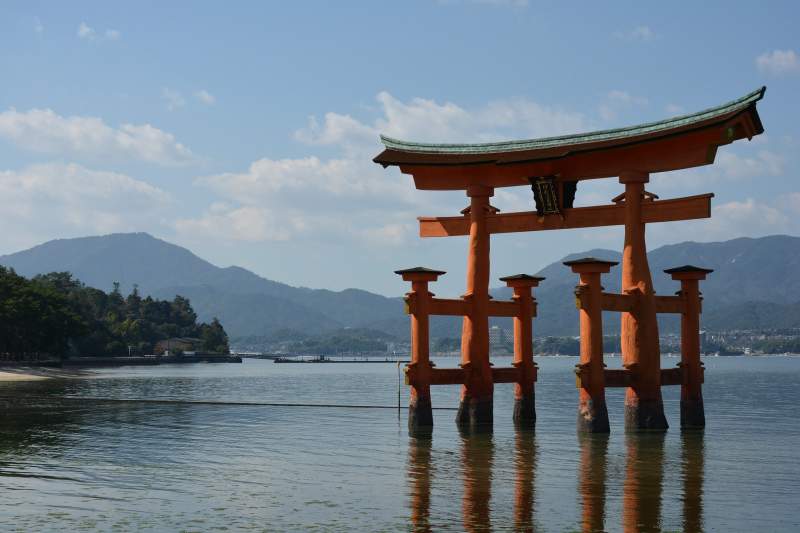 Tour Code: JP005
Day 01 – Arrival Tokyo
Welcome to Tokyo & Japan and your Golden triangle route tour starts from here. After your immigration and custom formalities are complete, you will be met by your English Speaking Guide and transfer to your first night's accommodation in this vibrant city.
Day 02 – Tokyo – Hiroshima
Transfer from Tokyo to Hiroshima by a Bullet train that can clock close to 300km/per hour. Once in Hiroshima you will be taken to the Hiroshima Peace Memorial Park and see the effects the A-bomb had on this relatively small and gentle City.
Day 03 - Hiroshima
Get more from Golden triangle route tour. Today's itinerary includes a Half Day Sightseeing tour of Miyajima and you get there by a short Ferry ride. You will surely be mesmerized by Itsukushima Shrine with its Large and bright orange Torii gate floating on the sea. Also don't miss the Five-storied Pagoda.
Day 04 – Hiroshima – Kyoto
After 2 days in Hiroshima, you will next travel to Kyoto which was once the Capitol of Japan. After arrival enjoy Kiyomizu Temple, a 1300 year old Shrine which boasts to be the roots of religion in Japan. You will also visit Nijo Castle, and also stroll the most Japanese of Japanese streets at Ninen-zaka & Sannen-zaka.
Day 05 – Kyoto
From Kyoto, Nara is only one hour away, and here you will be fascinated with the history and the shear size of one of the largest bronze statues in the World (Todai-ji Temple). Also visit, Kasuga Grand Shrine, Nara Dear park and Kofuku-ji Temple before returning to Kyoto.